Fairground Homes will pay cash for your used mobile homes, lots or land!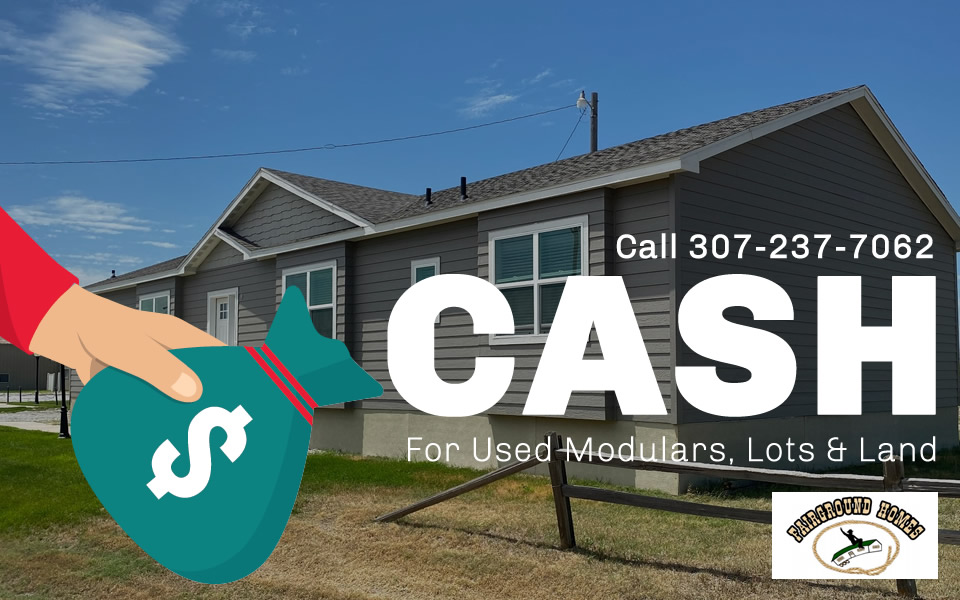 Need cash and have a mobile home, lot or plot of land you need to liquidate fast?
Contact Fairground homes with your 1976 and newer single wide, double wide or mobile home and we will make you an offer.
We are also seeking lots and land. Contact us at 307-237-7062 and let's see if we can work out a deal!